Does thought leadership seem too abstract to you?
The reason is simple: it's rare to get across genuinely thought-provoking content. However, that's about to change.
Whether written, audio, or video content, here are some of the most remarkable examples of thought leadership content. Get inspired.
---
What qualifies as great thought leadership content?
Many factors need to work together to build high-value thought leadership content. What qualifies as such includes several or more of these components:
Relevant problem to the reader.
High-value and robust research.
Forward-thinking framework solution.
Captivating narrative or case study.
Engaging visuals or writing.
All combined, they result in a high-performing marketing campaign: high outreach, high engagement, and numerous qualified leads.
The Best Thought Leadership White Papers
Uber and Urban Air transportation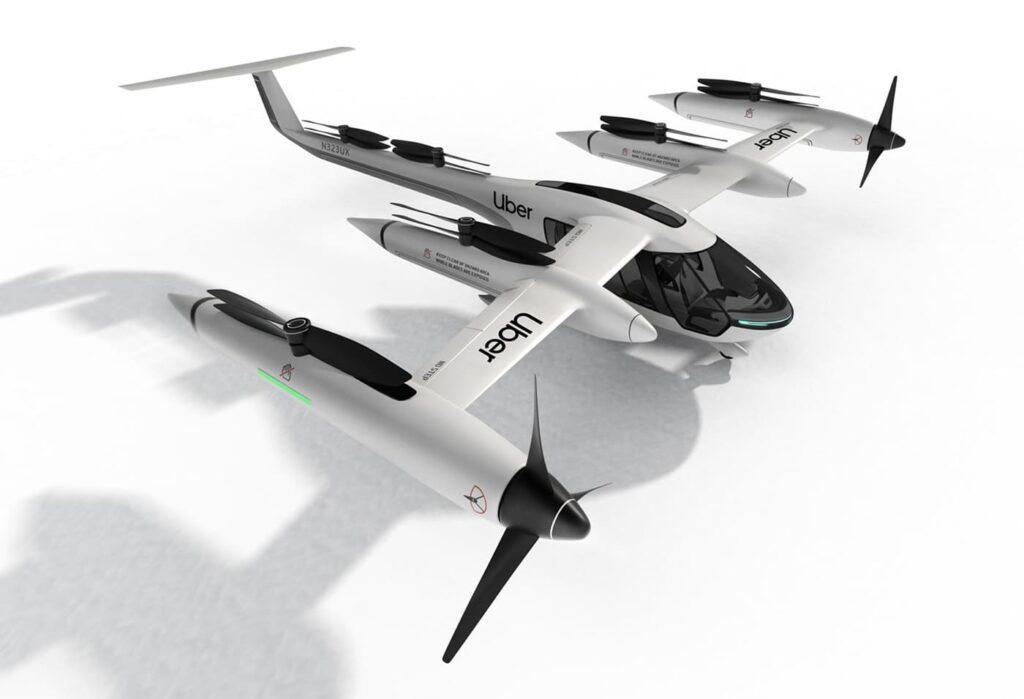 In 2016, the ride-sharing company Uber was investigating a new exciting technology: urban air transportation. At the time, this was still an unrealistic prospect, but Uber found a promising type of vehicle system which is called VTOL (Vertical Take-off and Landing). To promote their new vision, they created a 100-page-long white paper to describe the main challenges of the market feasibility of the service. Uber's Elevate White paper was a landmark for the transportation industry, as it gave the first glimpse of on-demand air transportation.
What makes it compelling :
A breakthrough and forward-thinking idea: urban air transportation.
Data-backed and comprehensive research around every dimension of the feasibility of the technology (economic, safety, performance, policy..).
Graphs that provide key visual information.
The Bitcoin White Paper
Many cryptocurrency projects relied on a well-thought-out white paper to promote their technology. And it all comes down to the way mysterious founder Satoshi Nakamoto introduced Bitcoin. "Bitcoin: A Peer-to-Peer Electronic Cash System" paper is the first to demonstrate the value of a new model of online transactions. It does so by a rigorous mathematical definition, explanation, and proof.
What makes it compelling :
A revolutionary concept: making financial transactions possible without a third party via a peer-to-peer proof-of-work chain.
A clear and concise definition of how the concept will work: transactions, timestamps, proof-of-work, network, and privacy.
A solid and clear mathematical proof of its reliability: demonstrating the integrity of the hash system or considering the probability of success of a dishonest external attack.
Founder Intelligence and Diversity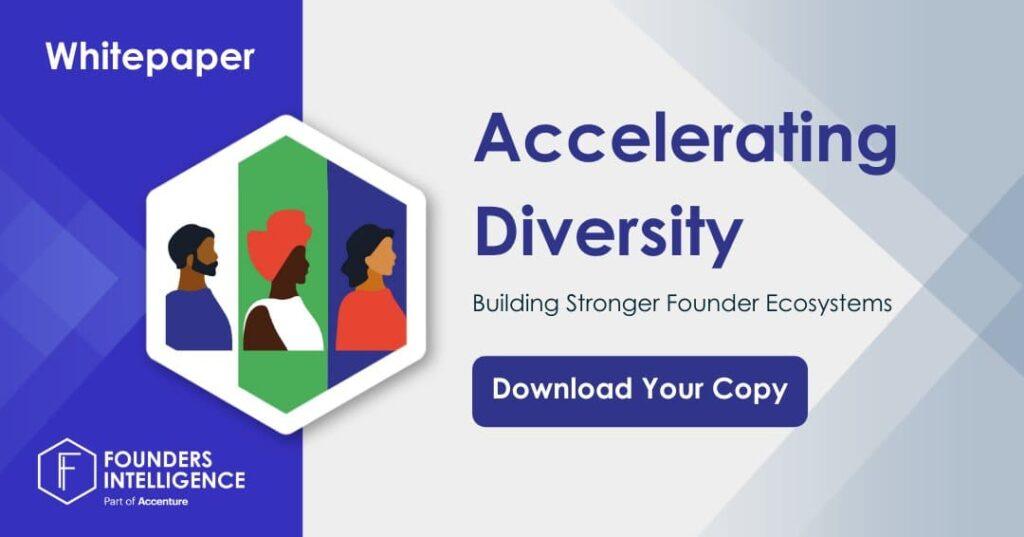 Founder Intelligence is an advisory firm for the startup ecosystem, part of Accenture. They seek to deliver high-value insights to founders and accelerators to help them grow. To demonstrate their expertise in the startup world, they have made a white paper about the importance of diversity in the founding process. It is a great example of both a visually and intellectually strong white paper.
What makes it compelling:
A forward-thinking subject: diversity in founder ecosystems.
Quote of experts and serious research on this field (with relevant figures).
Easy-to-grasp bullet point recommendations for startup accelerators.
Engaging and Eye-pleasing visual format.
---
The Best Thought Leadership (e-)Books
BaseCamp — Shape Up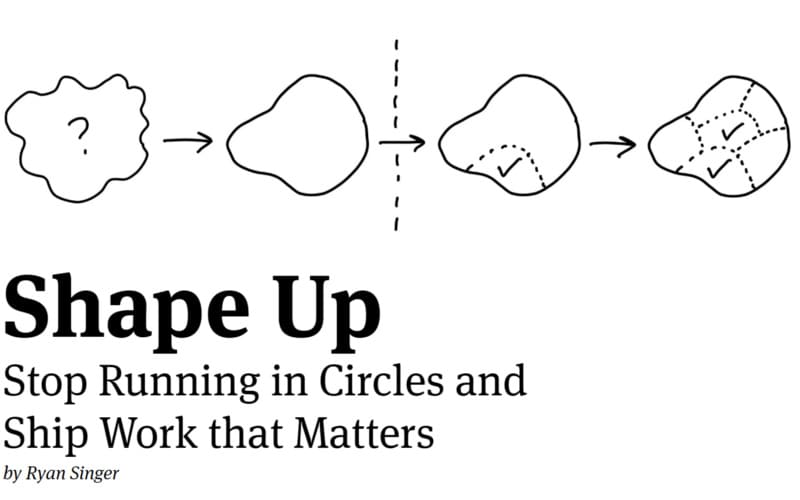 To introduce the vision behind their product, the founders of Basecamp -a famous project management platform- wrote a whole book about their work method. The book "Shape Up" debunks some of the myths around product development: setting project estimates, doing regular meetings to follow-up development, defining the project too narrowly, or cutting out the work between people. The Basecamp founders rely on their own product management experience to analyze and provide proven product development methods.
What makes it compelling :
A forward-thinking subject: giving more autonomy to product teams
Real-life experiments and stories about the founders' product development process
Hands-on advice to improve production processes.
Accenture — Automation Advantage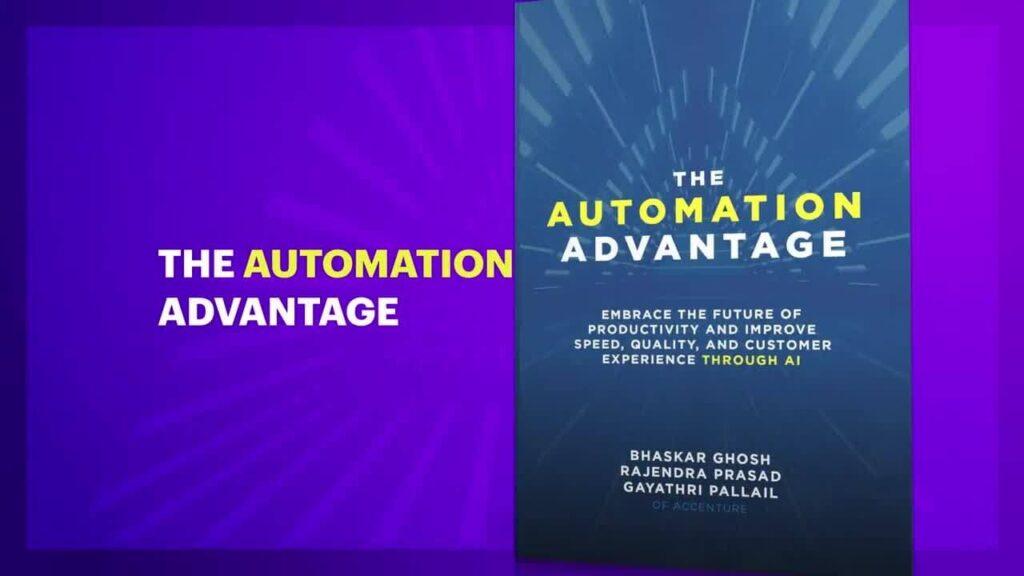 Like other consulting firms, Accenture is used to encourage their most expert collaborators to publish business books. The firm has especially gained prominent expertise in deploying efficient and wide-scale automation projects. Their key experts on the subject (Bhaskar Ghosh Rajendra Prasad, Gayathri Pallail) have made a very insightful and comprehensive book about it. It reveals their internal method to create a working and long-lasting automation project in big companies.
What makes it compelling :
Forward-thinking subject and method: a human-centered approach to enterprise automation.
A method backed by real-life experiments and research
Concrete and relatable case studies
Content Inc — Tilt
Joe Pulizzi is with Robert Rose one of the founding fathers of content marketing. He realized early the power of marketing departments that work as media, delivering impactful and engaging content at scale. He also found that content could generate business on this own, And that made him write a book on entrepreneurs that build a company based on content. It has also become a way to promote its new company around content-first entrepreneurship: Tilt.
What makes it compelling :
An innovative view on entrepreneurship: a content-first entrepreneurial approach
Many insightful examples and case studies of entrepreneurs using content to scale their businesses.
An intuitive solution framework to deploy an effective content creation and promotion process.
---
The best Thought Leadership Blog
RedShift from AutoDesk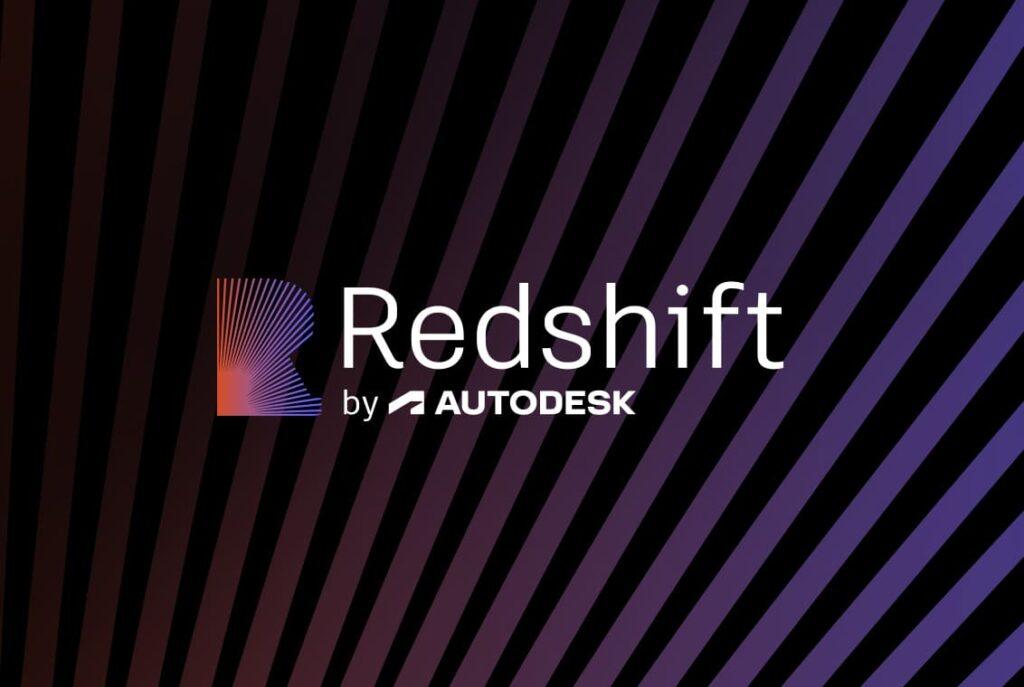 As a company that sells software for every kind of construction professional (architect, designer, engineer…), AutoDesk wanted to appeal to a broad audience. It launched the web publication RedShift to address all the future challenges of the construction world (sustainability and automation). The numerous blog posts achieve to captivate curious minds by covering the latest construction technologies (machine learning, generative design, and robotics).
What makes it compelling :
A forward-thinking coverage of the most innovative construction technologies.
Relatable stories of like-minded construction thought leaders and companies.
An engaging and captivating format (video and blog).
Gong Labs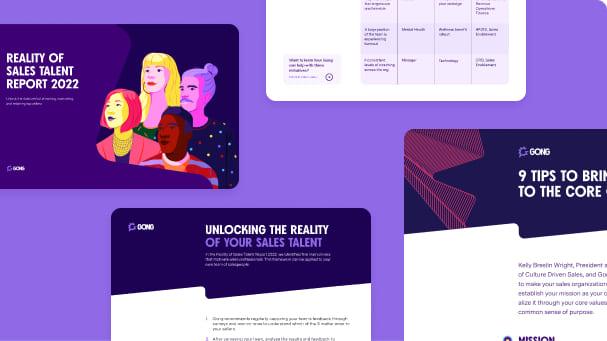 When founded, Gong sought to help companies go beyond opinions about their revenue performance. It gave sales reps and managers tools to analyze the results of their sales approach. But it wasn't the only company that wanted to bring AI to sales teams. So Gong's marketing team sought to get an edge over its competitors. It relied on its sales behavioral research to educate about the best sales practices. This resource center was possibly one of the first real examples of quality thought leadership in the SaaS field.
What makes the blog compelling :
Innovative point of view: bringing the power of data to salespeople.
Serious research to bring actionable advice (like how to use swear words or when to speak and listen during a sales call).
Engaging visual framework: Gong team loves to sum up their results in uniquely designed and memorable graphs.
Insights platform of any consulting firm (McKinsey, Deloitte, Accenture…)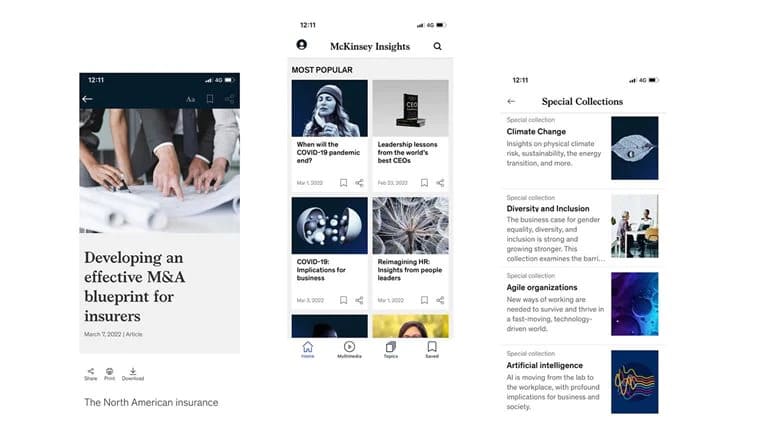 Consulting firms are the historical pioneers of thought leadership. And this makes sense. They need to provide high-quality business research and insights to convince clients to work with them. Today's consulting companies like McKinsey, Deloitte, and Accenture are thus creating thought leadership content at a massive scale. They have their own research center and promote their content via newsletters, white papers, books, blogs, or even mobile apps. That's what they call their "insight platform"
What makes them compelling:
Forward-thinking views on trendy business topics: sustainability, automation, diversity, data, growth…
Expert talks based on in-house research and literature.
Actionable advice and case studies.
---
The Best Thought Leadership Videos
Moz's Whiteboard Fridays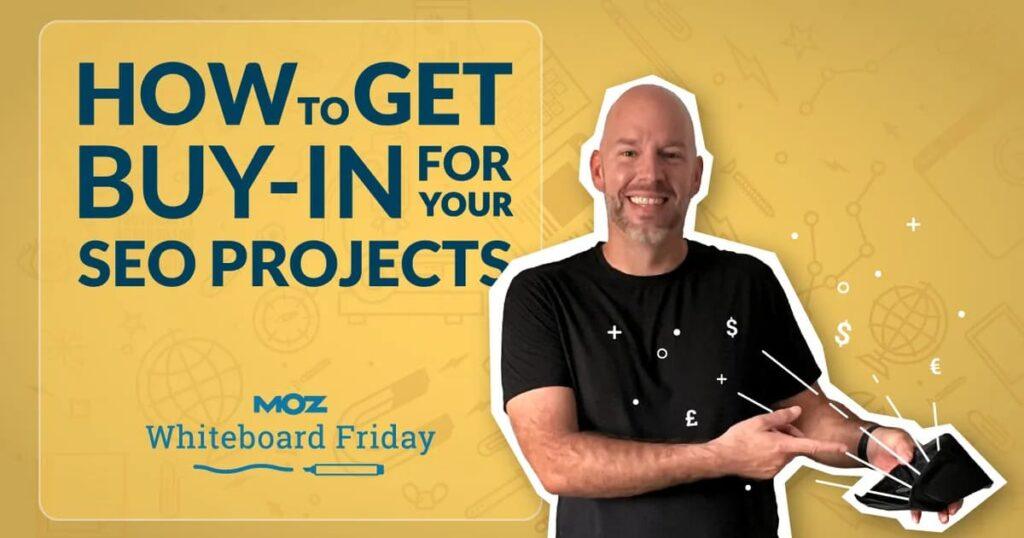 When Rand Fishkin founded Moz, an SEO analytics software, he decided to shoot educative videos on this elusive science with a simple instrument: a whiteboard. A thousand videos later, Moz's Whiteboard Friday is the first educative resource about SEO that you can find online. It features various experts on specific issues that matter the most to SEO professionals.
What makes it compelling:
Clear visual frameworks that explain complex SEO concepts (like domain authority, crawl budget, or bounce rate).
Expert talks that go in-depth into the inner working of Google algorithms
Useful, relevant, and practical advice for marketing professionals
Think with Google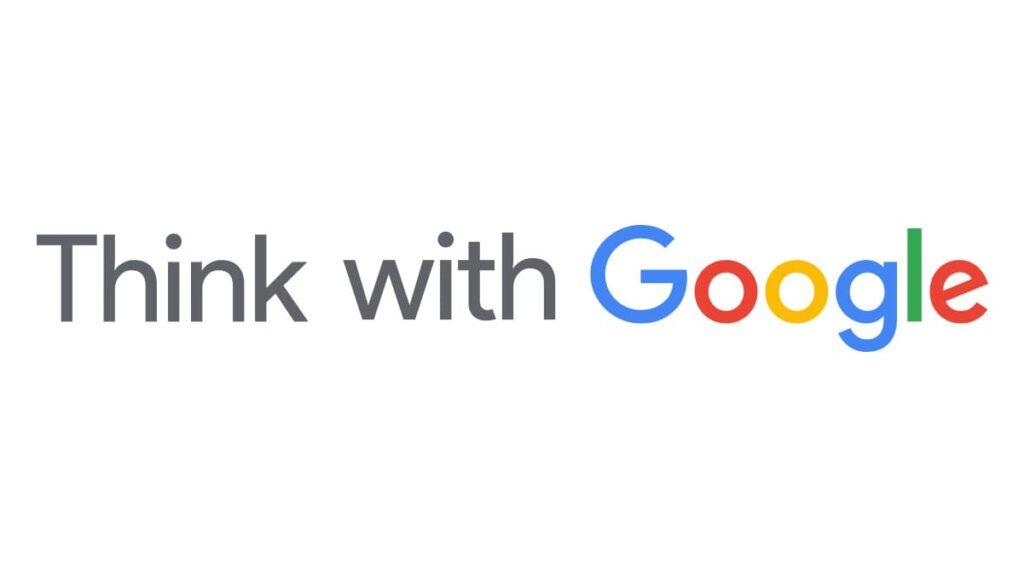 Digital marketing is a fast-changing landscape. As Google takes a major part in that change, it decided to provide marketers with better resources to guide their everyday practice. "Think with Google" is Google's video show delivering expert analysis and interviews about the latest technologies and trends in the digital marketing field. And it's packed with a lot of insights and inspiration for modern marketers.
What makes it compelling :
Innovative topics: privacy, first-party data, automation, and new search trends.
Interviews of Google insiders and marketing thought leaders.
Engaging stories and case studies of successful brands.
Universal Robot ReAutomated
Universal Robot is a leading collaborative robot manufacturer. In 2022, they launched their UR20 robot model, the latest model of their UR series. To promote their new product, they created a storytelling campaign around its origin story called Reautomated. In a 5-episode video format, they interviewed key players behind the projects (engineers, designers, marketers, partners).
Each of them detailed how they came up with the product idea, their challenges, and how they leveraged the UR ecosystem.
What makes it compelling:
A key issue for manufacturers addressed: how to sell a new product to the industrial market?
A captivating and forward-thinking view of the industry: the importance of automation and human-machine collaboration.
An engaging expert "round-table" format.
---
The Best Thought Leadership Podcasts
Morgan Stanley Access and Opportunity
The investment bank Morgan Stanley is betting everything on ESG (environmental, social, and governance) and they want to make it known. So they've hired their company figure, Carla Harris, to make a podcast about inclusivity in the entrepreneurial and investment world. It has become one of the most influential audio shows about it. And bringing women and minorities to the front center of business.
What makes it compelling:
A forward-thinking subject: inclusivity, diversity, and social impact in entrepreneurship.
Relatable and diverse-minded guest and topic discussions.
Powerful stories about positive facts of life.
Wix Now What
Wix is a platform for building websites that wanted to be more than that. They wanted to support business owners on their way to growth. So they launched a podcast about the future of business and the people that are building it. Rob Goodman, the host, interviews leaders in their fields that are
What makes it compelling:
A forward-thinking subject centered around innovation, creativity, and technology.
Insightful talks with thought leaders that are bringing a new vision to their field.
A friendly and lively format.
Inside the Breakthrough
What if a medical research company could promote itself through a thought leadership podcast? That's what SciMar did with their "Inside the Breakthrough" show. They relied on the stories of groundbreaking scientific innovations to introduce the listeners to the life-changing work of modern medical research.
What makes it compelling:
Pressing challenges of modern research talked through past lessons about medical research.
Highly relevant and fascinating questions about the medical research field: what should be the relationship between funders and researchers? What is a perfect medical innovation? What are the intended consequences of drug trials?
Engaging and captivating stories about scientific discoveries.
---
Now you've seen what great thought leadership looks like. Your turn to make it happen!