When launching your white paper project, there's no better way than looking for inspiration.
You can find plenty of examples online that you can analyze and replicate in detail.
But how to know which ones are worth taking inspiration from?
Based on our own research, we've made a classification of the white papers with the best design, writing, and research.
That will give you concrete ideas to create a high-quality white paper! 
What makes a white paper great?
White papers are a huge deal for content marketers. They are ambitious content projects that can deliver tremendous demand-generation results and shape the conversations in your market. They are also a great way to engage B2B and executive prospects.
But to achieve meaningful results, you need high-quality standards. Indeed, if you are going to spend a considerable budget on your white paper, you might as well set the bar high on the delivery.
And thus a great white paper demonstrates one or more of the following features : 
Compelling and forward-thinking topic.
Reliable research, data and/or evidence.
Fascinating stories, case studies, and quotes from industry actors.
Actionable solution framework or concrete recommendations.
Engaging and appealing design and infographics.
White papers that incorporate a majority of these elements can expect great marketing results: higher reach, brand awareness, lead generation, or deal opportunities. 
16 Examples of Great White Papers
Now here's the time to share our ranking of the best white paper.
To craft this list, we relied on Gordon Graham's white paper typology (product, numbered list, and problem/solution white papers) and expanded it.
We started from a list of reputable brands known for their content marketing initiatives. We filtered the examples from these brands via Google's relevance and popularity algorithm. We then selected by hand the most interesting white papers. This might have made us overlook some gated white papers, but we still think that we chose very remarkable free-access examples online.
The Best Product White Papers
Product white papers are presenting the product offering of a company in an argumentative way. Instead of just selling, they analyze a problem and introduce a relevant solution. Here are 4 great examples of product white papers :
Visa B2B Connect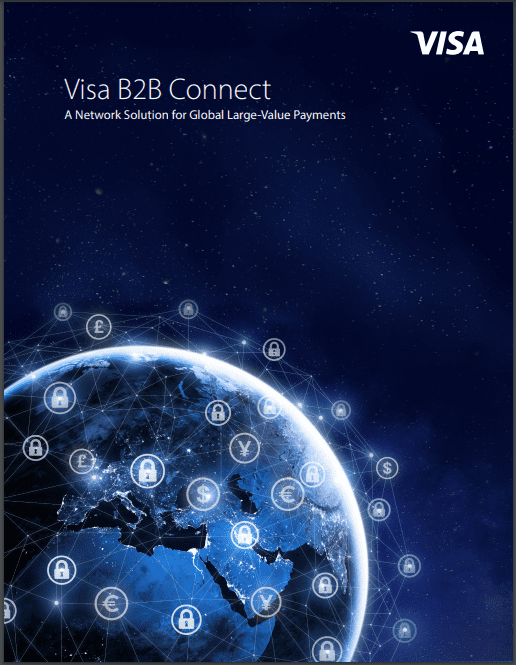 For businesses, processing huge-sum payments from one country to another can be tricky. To address this problem, Visa introduced the Visa Global Payment Network which acts as a one-to-many centralized system for cross-border payment. With its white paper "B2B connect", the company aims to explain the benefits of its new offering with strong arguments.
What makes it compelling :
Insisting on a key problem for multinational companies and their banks: the current cross-border payment system is inefficient and complex.
Engaging visual framework that makes the benefits of the solution evident (a centralized, reliable, and transparent payment system between multiple financial actors).
Concrete data illustrating the economic importance of cross-border financial flows.
Ultra – The Future of Digital Games Distribution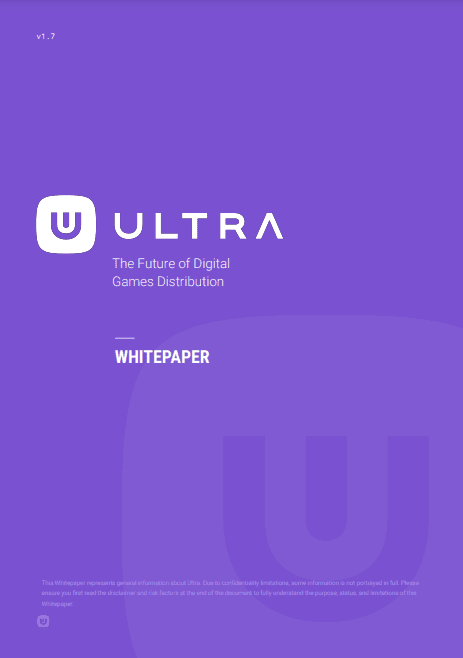 Ultra wants to reinvent the PC game distribution system monopolized by Steam. For such high ambitions, the company relies on many technological innovations that can improve the distribution experience for both developers and gamers. The white paper "The Future of Digital Games Distribution" presents its offering via a forward-thinking view of the gaming industry.
What makes it compelling :
A data-backed analysis of the current state of the PC distribution system and the frustration that it generates.
An explanation of the new concept introduced by Ultra's distribution system: blockchain, data streaming, opt-in ads, and mobile experience.
A straightforward comparison table and an actionable summary.
Miro – The Business Value of Miro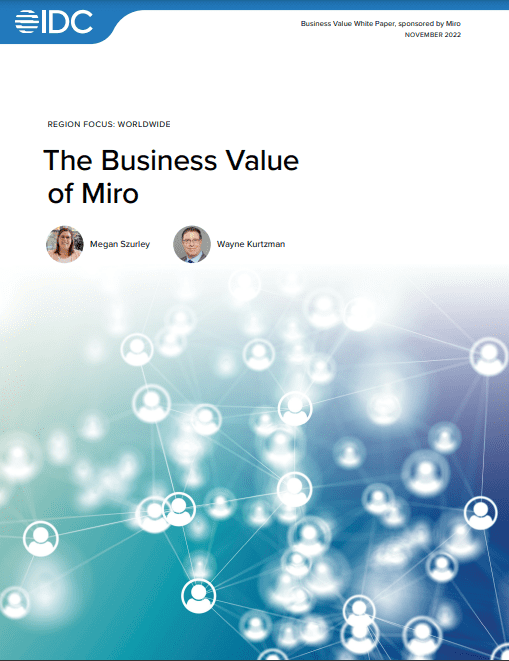 Miro is a collaboration tool that enables teams to work creatively. The company has grown considerably in the past few years and wants to address bigger companies. To increase its credibility, it engaged a market intelligence company that surveyed businesses about the value Miro brings to their processes. The white paper "The Business Value of Miro" is the summary of this study.
What makes it compelling :
Strong introduction that highlights the strategic value that collaboration has in companies today.
Qualitative and quantitative surveys that give a very concrete overview of the benefits that Miro brings inside companies.
Data tables that give compelling figures of the business value of Miro.
Clarify Health – Precision analytics for life sciences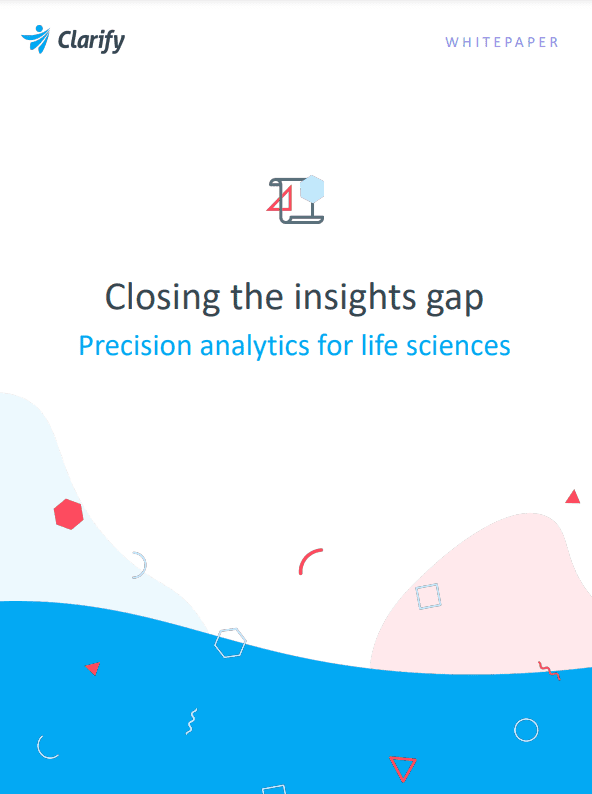 Clarify Health is a SaaS company that helps healthcare organizations tackle their most pressing challenges with data intelligence. It sells an enterprise solution that integrates into the IT infrastructure of companies, in a sector concerned about data security. So it needs to convince many skeptical and knowledgeable buyers. Its white paper "Precision Analytics for life sciences" aims to do just that. 
What makes it compelling :
A strong introduction to the current challenges of healthcare organizations: increasing cost, need for personalization, and scattered patient data.
A clear explanation of enterprise analytics reason and 4 logical reasons why healthcare companies need to get one.
A relatable case study about a real-life project of a healthcare organization (commercializing a new drug to the right types of patients) and the solutions that Clarify brought to it.
The Best Report White Papers
Report white papers are all about the data and market analysis they deliver. They are usually used to benchmark the best practices and trends of specific markets and sectors. Here are the most impressive examples of report white papers :
Hubspot – State of Inbound Marketing Trends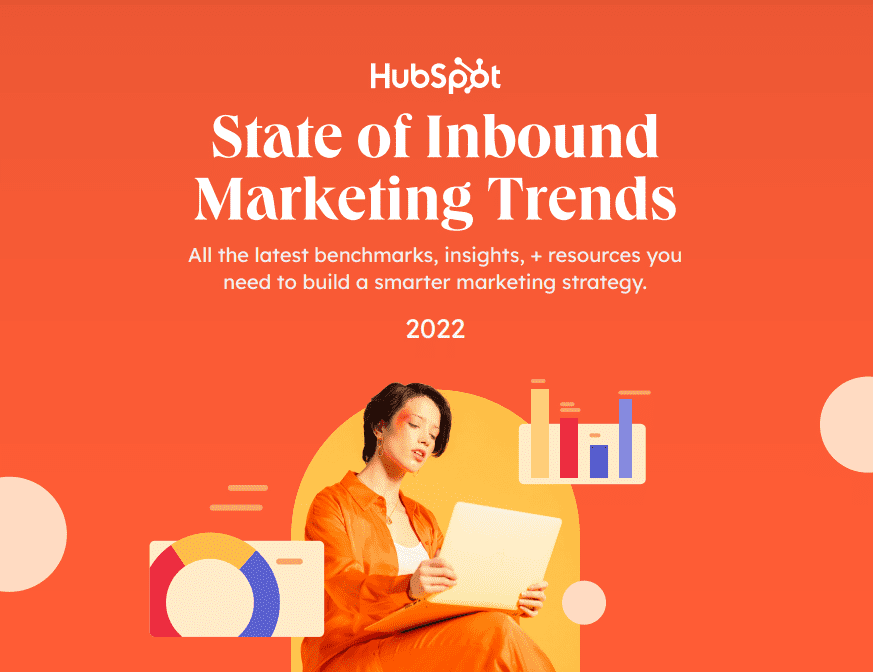 HubSpot is without a doubt the king of content marketing. The company publishes year by year an in-depth analysis of the best practices and emerging trends around inbound marketing. It combines both relevant analytic explanations and actionable recommendations. 
What makes it compelling :
Global marketing benchmark + category-specific benchmarks (social media, ads, video, email…) supported by clear and compelling charts.
Strong analysis and actionable takeaways from the data.
Comments from subject-matter experts at HubSpot or from partners.
Accenture – Logistics Digital Transformation
As one of the biggest consulting companies, Accenture provides research and insights into the challenges of specific sectors. Freight & Logistics is one of them. Based on its own research center, the white paper "Logistics Digital Transformation" delivers high-quality data on the current state of digital transformation. It pushes logistic leaders for change with very convincing arguments.
What makes it compelling :
A strong introduction to the lagging-behind situation of the logistic industry toward digital transformation.
Eye-opening research and graphs on the state of digital transformation in each specific sector.
Expert recommendations and quotes from industry actors.
Autodesk – 2023 State of Design and Make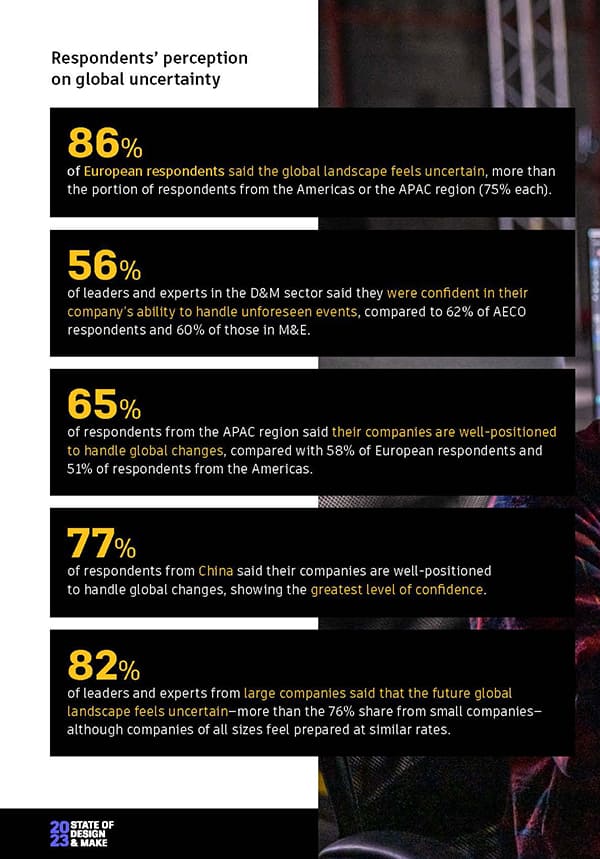 Autodesk is a leader in Business intelligence modeling (BIM), a valuable tool for the design and construction industry. To lead the conversation with executives of these industries, it publishes annually a monumental report -"The State of Design and Make"- with the collaboration of survey companies. This enables the company to guide its prospect and clients in overcoming their next challenges (sustainability, digital transformation, human resources…).
What makes it compelling :
Very comprehensive survey and data on the goals, challenges, operations, and feelings of the leaders of the industry.
Eye-catching graphs highlighting the key insights on the state of the industry.
In-depth explanations and quotes from leaders of the industry.
UKG – The State of Workplace Disability Inclusion & Digital Accessibility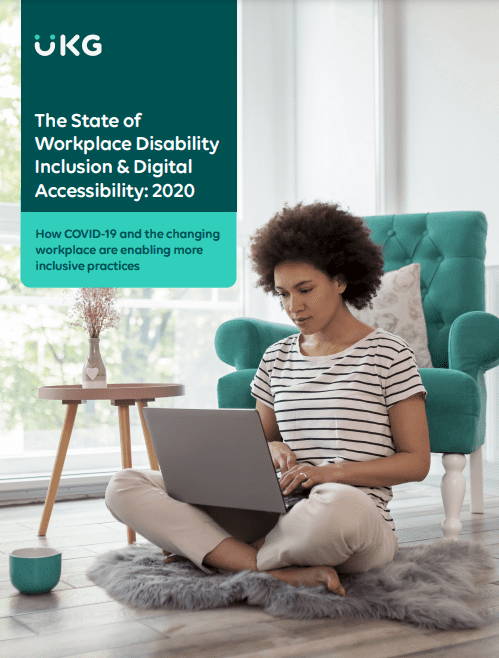 UKR is an HR management solution whose mission is to put people at the center of organizations. IT has especially focused on the issue of digital accessibility and inclusion in companies. To help HR managers get an overview of these two key subjects after the COVID-19 pandemic, it has made a white paper that benchmarked the evolution of these practices in companies. 
What makes it compelling :
Compelling introduction that gives the context and major challenges of companies when it comes to digital accessibility and inclusion in companies.
Clear charts that deliver the key figures on the state of these two issues.
Straightforward analysis that provides the main narrative and takeaways to learn from the data.
The best numbered-list white papers
Numbered-list white papers are educational guides that provide recommendations in an engaging format. They deliver a specific number of tips, advice, or reasons that makes it easy for the reader to go through. Here are the best examples of numbered-list white papers :
Seismic – 5 Reasons Why Revenue Teams Win with Personalized Coaching
Seismic is a sales enablement tool that helps sales reps improve their performance. With its coaching solution -Lessonly-, it provides them with training materials and role plays to be successful in their position. But companies are not usually used to investing in personalized coaching. So the company decided to create a white paper to convince sales managers of the tangible benefits of 1-to-1 coaching.
What makes it compelling :
Data-backed introduction that shows the benefits and challenges of personalized coaching in companies.
Engaging design that makes it easy and fun to read.
5 reasons to adopt personalized coaching with compelling data and concrete actions to take.
UiPath – Attended, Unattended, and Hybrid
UiPath is a company that sells Robotic Process Automation (RPA) to help automate the business processes of companies. As it's a novel technology, UiPath is always looking to educate its audience on the benefits and impact of RPAs. Its white paper "6 flexible automation deployment models to get the most from RPA" explains eloquently different ways to implement automation :
What makes it compelling :
A quick and straightforward introduction to the advantages of RPA compared to traditional process automation.
Clear definition and comparison tables of 6 types of automation models.
Concrete case studies and examples of workflows that demonstrate the business value of RPA.
Medallia – 3 ways AI is powering customer experience
Medallia is a leader in AI-powered customer feedback management. As big companies can feel overwhelmed by the flow of customer data, Medallia always tries to advocate the value of AI in data analytics. The white paper "3 Ways AI is powering customer experience" is a succinct essay on 3 approaches to make the most of AI to improve customer experience.
What makes it compelling :
An introduction that highlights the key challenges of customer data analysts in companies.
3 briefly explained ways to leverage AI for collecting and processing customer feedback.
Case studies that tell the success stories of specific companies in customer data analytics.
Gong – 10 Golden Rules of Pricing Conversations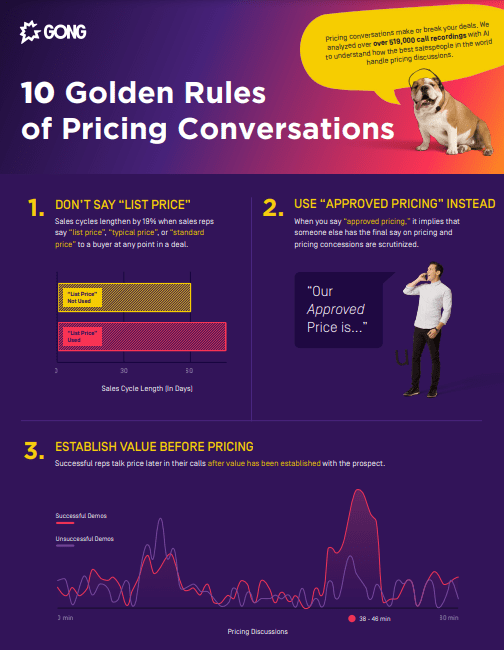 Gong seeks to help sales reps and managers go beyond opinions about their revenue performance. It relies on its sales intelligence platform to analyze and identify the best sales practices. This makes it able to create content packed with plenty of useful recommendations for sales reps. Like this white paper.
What makes it compelling :
10 tips backed by data and presented via clear infographics.
Engaging design and unique brand identity.
A fun and straightforward tone that matches its customer persona (sales reps).
The best thought leadership white papers
Thought leadership white papers address trendy business issues via researched resources. They advocate a new point of view on a forward-thinking subject via argumentative, data-backed, and actionable content. Here are the most outstanding examples of thought leadership white papers :   
Fujitsu – Manufacturing gets ready for quantum computing
IT company Fujitsu has become increasingly interested in emerging quantum technologies. It has developed quantum-inspired computers that can significantly expand their calculation capabilities for manufacturing applications. To promote its expertise, the marketing team has created a white paper around the benefits of these technologies.
What makes it compelling :
An innovative topic: the benefits of quantum computing in manufacturing.
A strong introduction to the limitations of current calculation systems and the augmented capabilities of quantum computers for manufacturing applications.
Concrete examples and case studies (real-time traffic optimization, production painting path,…)
McKinsey -Unlocking the Full Potential of Women at Work
In 2012, consulting firm McKinsey wanted to show how women in executive roles fueled the growth of American companies. So it took on an ambitious study of the state and impact of diversity in corporate America, and how companies should leverage women's talents in companies. The white paper attracted a lot of attention and demonstrated the authority of McKinsey on this subject :
What makes it compelling :
A forward-thinking subject: corporate diversity.
A high-quality research panel (survey of 350 executives of Fortune 500 companies) and thorough analysis of the meaning of the results.
Value-driven and actionable recommendations.
GE – Power to Gas: hydrogen for power generation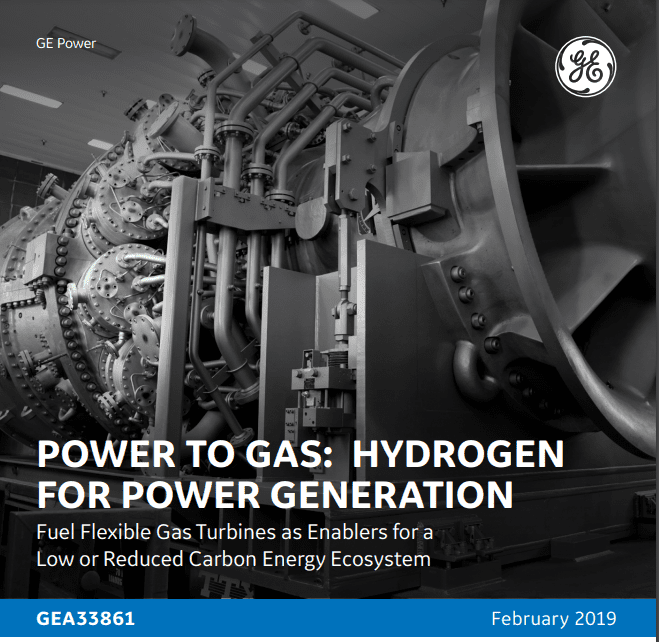 Renewable energy sources are gaining a lot of traction, but this comes with a catch: their interruptible nature can put stress on power grids. When there's a gap between renewable power and energy demand, gas turbine power plants usually serve as a temporary remedy. As a result, a carbon-free alternative to manage supply and demand like "green hydrogen" produced from renewables has gained a lot of attention. Manufacturer of gas turbines, General Electric wants to prove in the white paper "Hydrogen for power generation" the compatibility of these turbines for the use of low, medium, and high levels of hydrogen-based fuels.
What makes it compelling :
An innovative subject: carbon-free hydrogen as a source of energy.
A thought experiment via concrete data tables and graphs.
In-depth comparative analysis of gas turbine models.
Cloudflare – Simplifying_SaaS_Security
As enterprise tech stacks are growing, it has become even hard to manage their security through cloud and email platforms. Cybersecurity expert Cloudflare addresses this issue by providing an integrated SaaS security system called "Zero Trust". In the white paper "Simplifying the way we protect SaaS applications", it advocates a new approach to SaaS security via comparative analysis.
What makes it compelling :
Overview of a persistent problem: enterprise security in SaaS usage.
Thorough examinations of the limitations of current security systems (application and email).
Introducing a new and actionable SaaS Security Framework with a clear graph.
---
There you have them, the best white papers to get you inspired!