Marketers often don't know what to expect from thought leadership. They have a hard time measuring a clear ROI based on standard marketing metrics.
Yet, when you take a broader perspective, the benefits of thought leadership materials become evident.
They are posing you as the undisputed authority in your market and creating conversations with your core audience. And thus indirectly contributing to valuable marketing metrics.
Here are the concrete reasons to build thought leadership for your B2B brand.
What is the actual effect of Thought Leadership on your audience?
Like B2C buyers, professionals don't like to be sold to anymore. They are approaching brands that have already proved their expertise. They trust them as a business partner based on how they provide them with insights into their problems. And they make their buying decision based on that.
Thought leadership enables you to reach out to this new generation of empowered B2B buyers. It helps you become an authority in your domain, which makes you more easily heard, listened to, contacted, and trusted on business contracts.
How does it work? By creating content that is evidence-backed, based on first-hand experience, and giving real insights. That way, you win the minds of your prospects and stay at the top of their mind.
This thought leadership content can take many formats :
White papers
Opinion Blog Articles
Interview and explainers videos
Webinars
Social media posts
Let's see what are the very concrete marketing benefits that you get from building thought leadership.
The 5 marketing benefits of Thought Leadership
#1 Increasing your brand awareness
When you publish excellent thought leadership material, professional people will take notice. They will engage with it and share it with other like-minded professionals. They will talk about your brand on their social media profile and spread the word.
What's not to like as a marketer? But building such momentum among your audience is not easy. Your thought leadership won't sell by itself. You have to be able to make your content as visible as possible and activate it in many channels. This will push you to a first audience and enable your content to become viral on B2B networks.
Example: Gong Labs campaign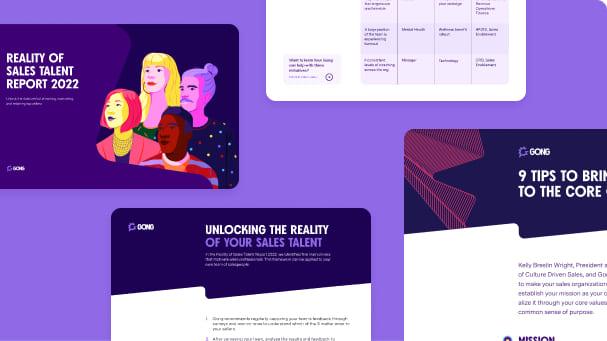 Gong is one of the most popular sales intelligence platforms and enjoys wide recognition. This does not come from nothing. The Gong's marketing team achieved an edge over its competitors thanks to a strong thought leadership campaign. It leveraged the behavioral data of its platform to explain the difference between high-performing and low-performing sales reps.
Based on this extensive research, it regularly created content to educate about the best sales practices. This resource center "Gong Labs" was possibly one of the first real examples of quality thought leadership in the SaaS field. They spread their new insights through their LinkedIn profiles, their newsletters, and via SEO.
Soon, Gong Labs became a go-to resource center for reps to improve their sales techniques, and Gong one of the most recognized brands in the sales field.
#2 Shifting your brand perception
Shifting the conversations around your brand is a difficult challenge for marketers. When people have already made up their minds, they aren't easily swayed. Thought leadership is a good way to rebrand in the B2B realm. By addressing new subjects in compelling ways, you can prove that your expertise is also relevant to other sectors. If the insights you bring are new and innovative, you'll be able to associate your brand with other markets. This takes time but with quality and consistent content, it works.
Example: Phillips' Aging Well Campaign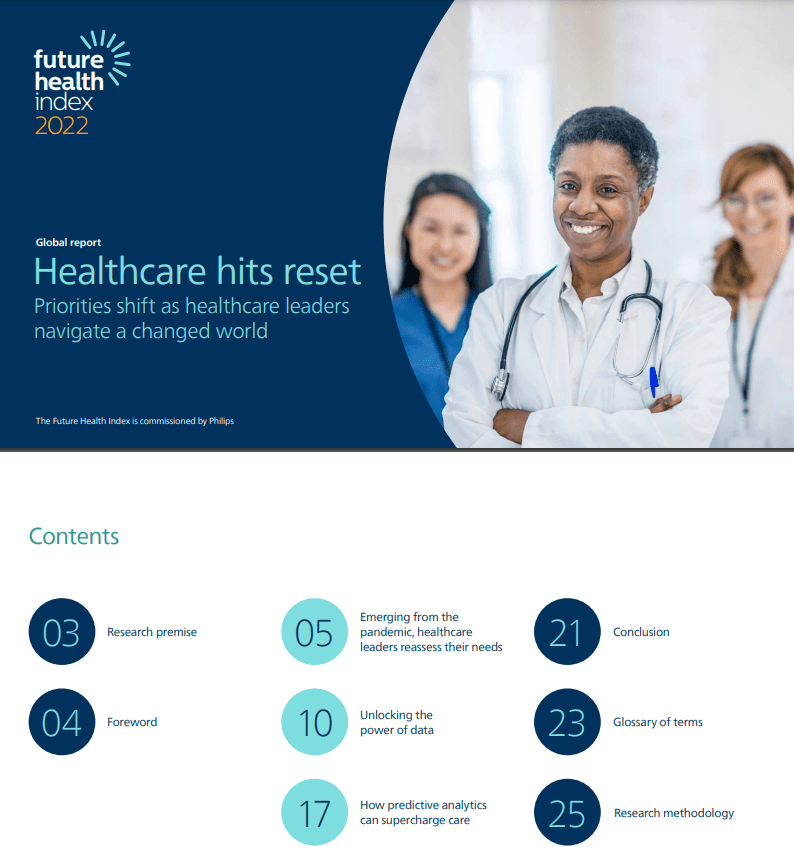 During the 2000s, Phillips wanted to raise awareness of its B2B activities. Businesses were so used to seeing it as a consumer brand, that they didn't really care about Phillips products targeted to them.
To shift that perception, the company launched a thought leadership program on the global impact of its product on health and well-being. One of the angles of this program dealt with the conditions of "Aging Well". It resulted in numerous white papers and materials about the conditions of aging well in developed and emerging countries.
By taking an angle on a trending and strategic topic for governments and nursing homes, Phillips managed to gain a name among healthcare specialists.
#3 Boosting brand consideration and lead generation
When it's well done, thought leadership has also the effect of creating relationships with interested prospects and clients. Convinced and influenced by what they read, professionals can spontaneously come to you and ask you what you can bring to them. They can feel that you have a leading expertise on the subject, having developed knowledge and experience that other companies don't provide, and trust you in doing business with you.
Example: Fujitsu's Sustainability Transformation campaign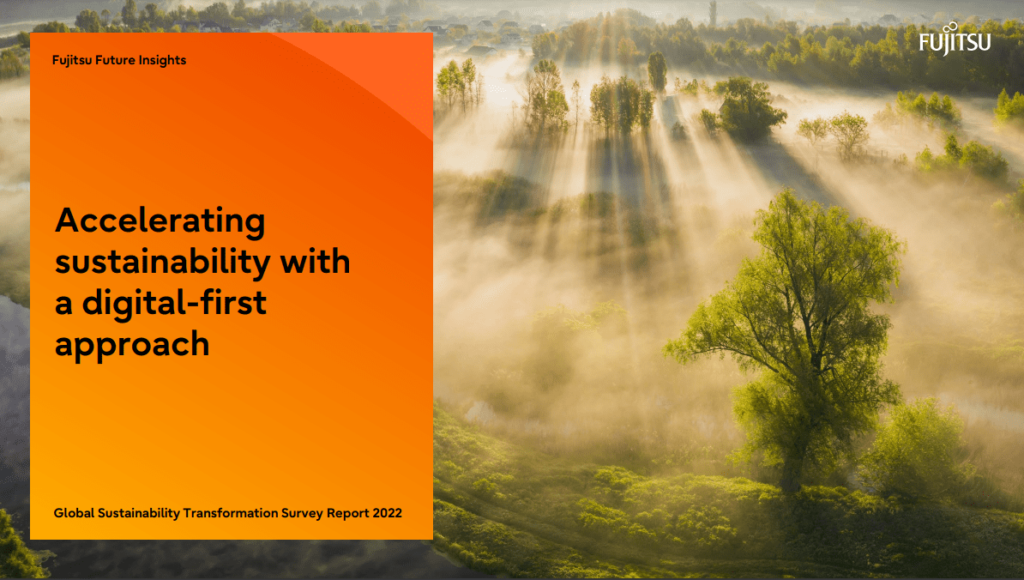 At the beginning of the 2020s, Fujitsu reckoned the growing importance of what it called "sustainability transformation". Companies were putting a lot of emphasis on transitioning their company to net-zero targets. Fujitsu realized the value that its digital innovation could bring to this issue.
So the marketing team decided to launch a thought leadership campaign on this topic to position their brand among a C-suite audience. The campaign involved a survey of 1000 business leaders about leveraging tech to drive sustainability. The findings showed that sustainability intentions differ greatly from reality, and technology can help close that gap.
Thanks to multichannel activation and media outreach, the campaign succeeded in appealing to executives' current issues and plans. Since it was intimately connected to Fujitsu technological offering, many of them were engaged by the content and reached out to the company about their sustainability initiatives.
#4 Staying top of mind and increasing brand preference
When competition is strong, you also want to make your audience feel that you're the undisputed leader in your field of expertise. That's where thought leadership is of great help. By providing regularly new and valuable insights on main issues, you prove to your audience that you're always one step ahead. This puts you as the reference brand and makes it much easier for your sales reps to close deals.
Example: Hogan Lovells' "Litigation Landscape" campaign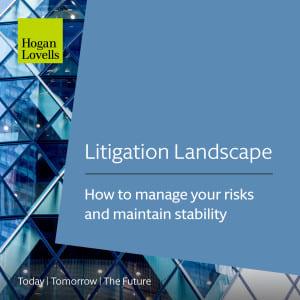 Law firm Hogan Lovells is one among many addressing the needs of businesses for consulting around technological legal risks. In 2020, it sought to become a true leader in the field and gain enough recognition to attract regular clients.
So the marketing team decided to launch a thought leadership campaign that not only addressed the legal risk but also the operational, financial, and reputational risks of technology. It conducted a survey of 550 businesses that showed how much companies were still underestimating all these risks.
By enlarging the conversation, the campaign managed to spark new conversations and generate meetings with important clients and prospects. It managed to become a recognized leader within this niche.
#5 Easier PR Outreach
When you have interesting things to say, you also gain the attention of the media. Outlets and newspapers come asking you about the new angle you bring to an old problem. This makes it obviously easier to launch wide PR campaigns for your brand.
Example: Deloitte's Annual Review of Football Finance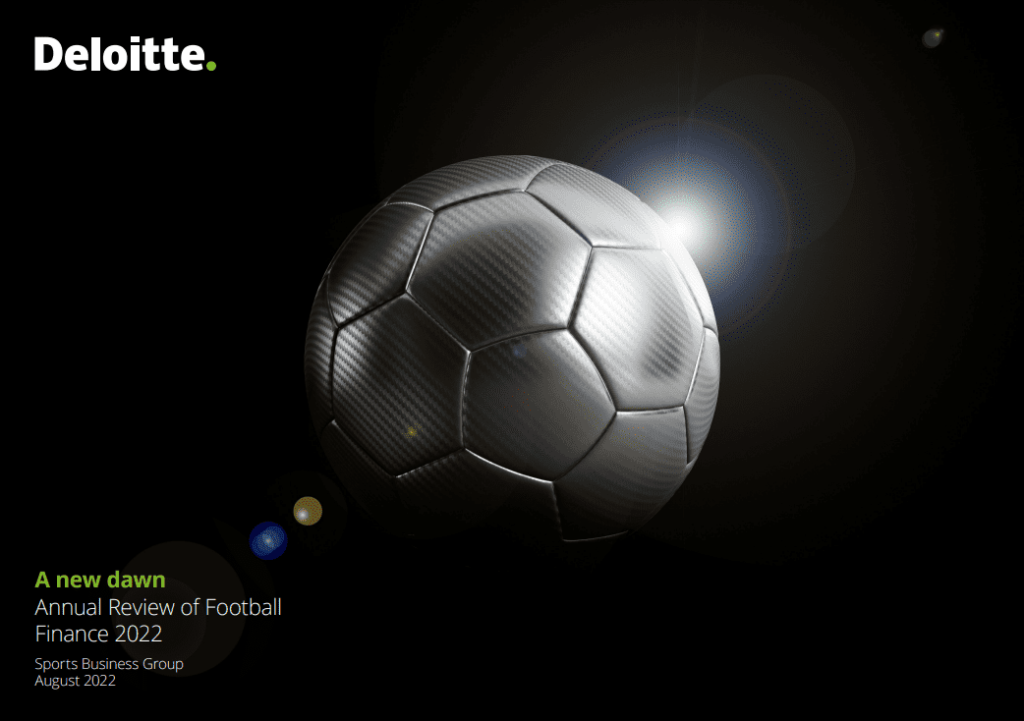 In 1992, Deloitte was an accounting firm that had recently merged with another competitive accounting company. One day a senior consultant named Gerry Boon realized the marketing opportunities around the finance of sports. At that time, the Premier League was just about to be formed, and soccer clubs were struggling to keep their account rights while seeking lucrative television rights.
It was the perfect moment to talk about their financial health. Garry and other members of the team launched a survey comparing the state of the club's finances. It gains massive PR outreach, addressing both a popular topic -football- and worrying issues for sports professionals. The successive publications of the Annual Review of Football Finance review helped Deloitte become a renowned thought leader in sports accounting.
---
Compelled to get the same results for your brand? Time to launch your own thought leadership project !