Compared to white papers, blog articles are a less ambitious and shorter medium.
Yet, they can convey and amplify ideas as powerfully. Their ease of reading and high sharability make them a great format to nurture your prospects and reach a wider audience.
Here's how you can leverage blogs to give a voice to your expert and thought leaders in your company.
Compared to a traditional blog, what qualifies as a Thought Leadership Article?
Every marketer knows what a blog article is. This short-written format is the default way to do content marketing. Marketers create them regularly to rank in search engine results or to nurture their prospects via company newsletters.
Thought leadership articles are the premium version of blog articles, destined for an audience of decision-makers. They provide a strong take on a subject that is top of mind of the company's executives. In a way, they serve as an argumentative essay to win the mind of a responsible prospect.
To qualify as "thought leadership," a blog article might include specific components such as :
A business critical subject: a trend, an issue, or a new technology application that is bringing lasting changes to the industry.
Expert authors: subject-matter experts, industry insiders, or specialized employees sharing their ideas.
Robust insights: research-backed or proven ideas on the topic.
Opinionated take: authors giving their honest and professional views on the subject.
Call to action: a clear invitation to subscribe to a newsletter, read a related report, or ask for more information.
This kind of content could feature takeaways from a research report, a solution framework explanation, or a quick analysis of an emerging trend. What truly matters is their way to give meaningful insights on crucial business issues.
Where to share your Thought Leadership Articles?
A thought leadership article is a precious asset that can make a big difference in your prospect's mind. They can remember them for a long time, especially when getting through their buying process. So you might use every channel possible to promote your content :
SEO-optimized blog.
Company newsletters.
Theme-based Microsites.
8 Compelling Examples of Thought Leadership Articles
You can find many examples of articles that are giving compelling and business strategic insights online. Here are some curated examples and why they provide thought leadership: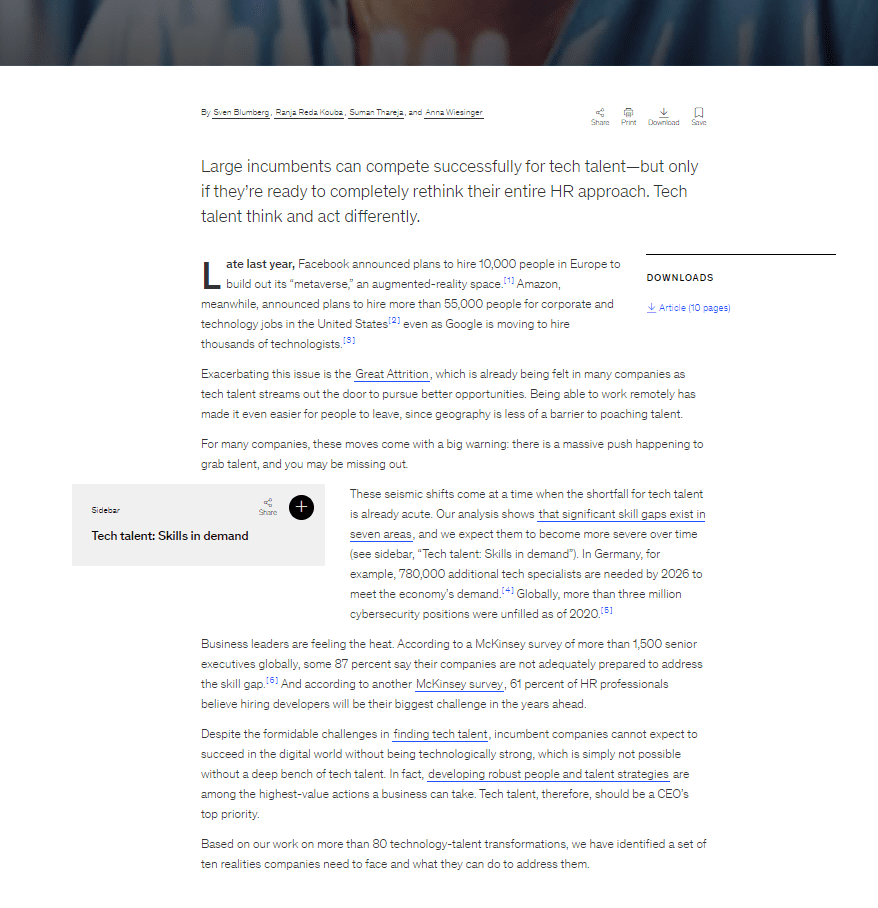 A key subject: tech talent recruitment.
A market analysis based on consultants' work on more than 80 technology-talent transformations.
Engaging design and infographics.
8 expert recommendations on how to restructure HR organizations to make them more favorable to top tech talents.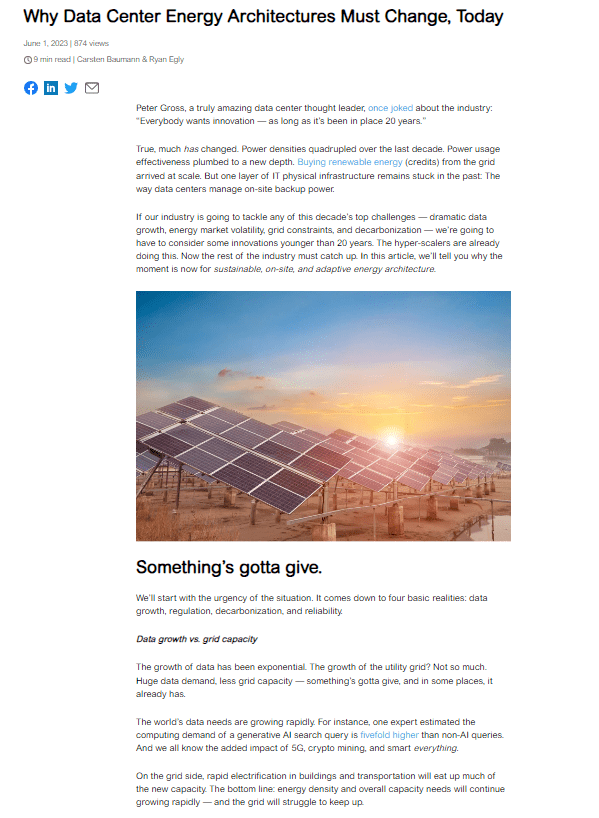 A forward-thinking topic: sustainable and resilient data centers.
An expert takes from two professionals with extensive experience on the subject.
An analysis based on robust data and research that provides a new approach to energy infrastructure: a "plug-in hybrid" system.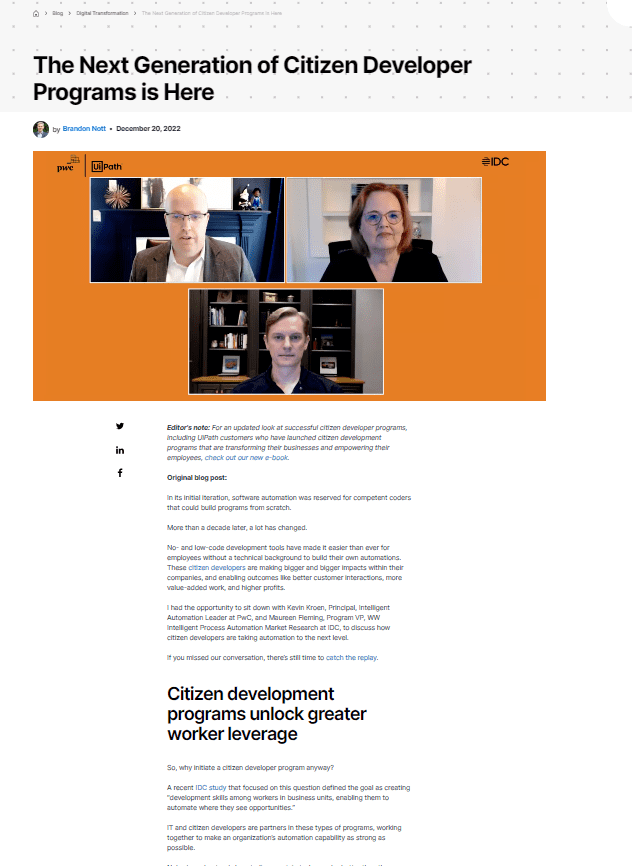 A new way of working with automation: citizen development, or business agents that can code automation systems by themselves.
Takeaways from an expert professional that is closely working on this subject.
Compelling data and infographics about the benefits of this automation deployment method.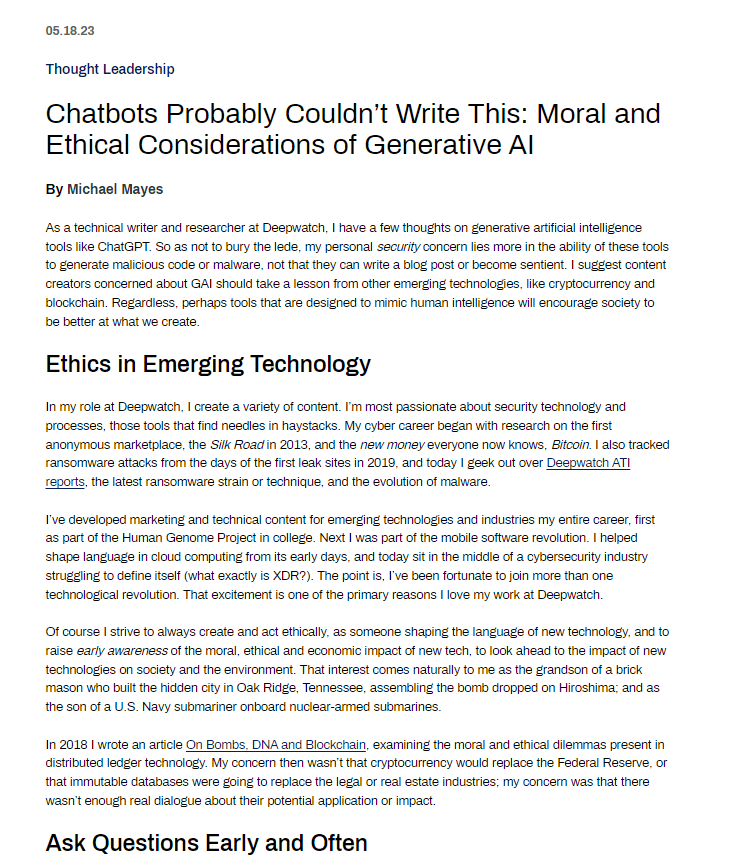 An important issue for businesses: moral and ethical dimensions of new technologies.
A hands-on testimonial from an insider of the AI industry.
An opinionated analysis of the future impact of AI technology on cybersecurity threats.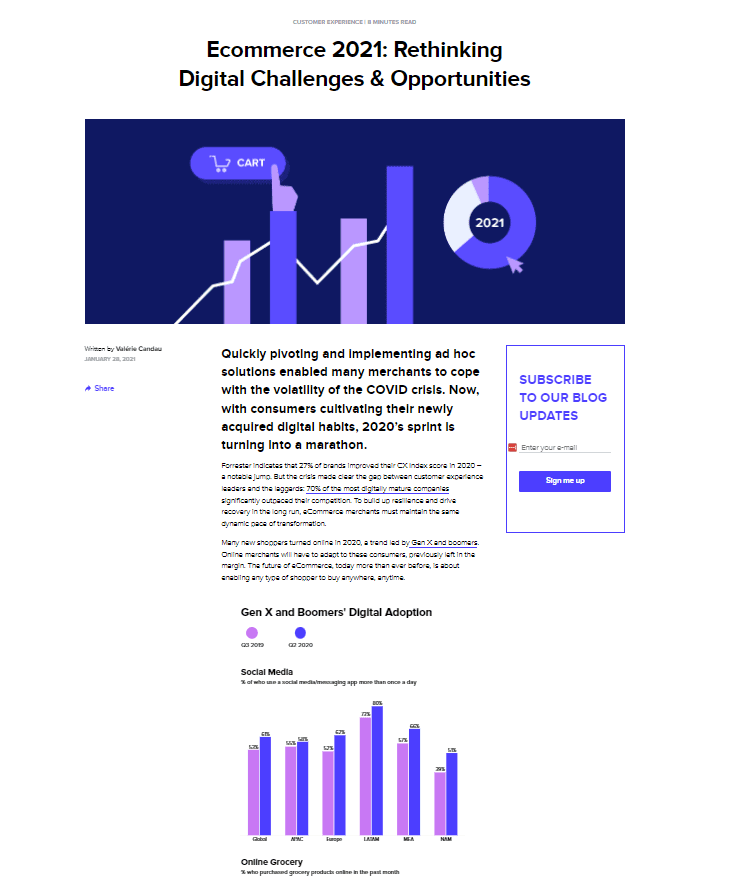 A complete overview of the next challenges of the retail companies.
Key data and infographics on consumer behavior trends and retail companies' winning practices.
Strategic recommendations for retailers to drive their omnichannel strategies.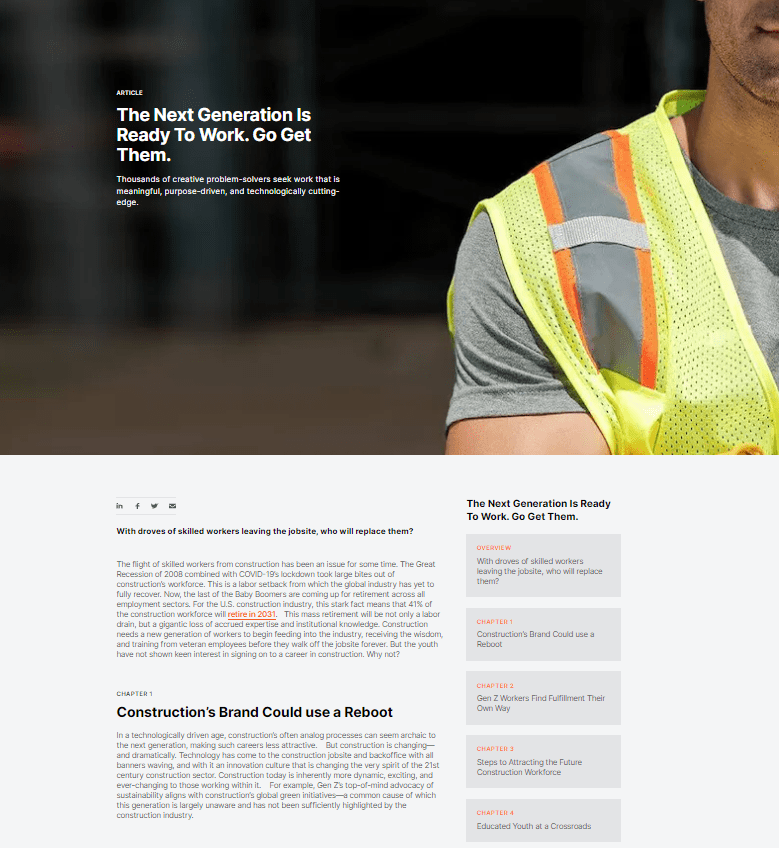 A critical issue: the attractiveness of the construction industry
Compelling figures on the state of the construction labor market: a growing labor gap but with huge opportunities to attract Gen-Z talents.
Hands-on recommendations: improving talent messaging, using inspiring influencers in the construction sector, and insisting on purpose and innovation.
A hot topic for omnichannel consumer companies: the subscription buying model.
A seasoned author on the subject of mobile experience: Emarsys' VP of Mobile, Chris Godderidge.
Key data about the shift of consumers to subscription services and the benefits of mobile data.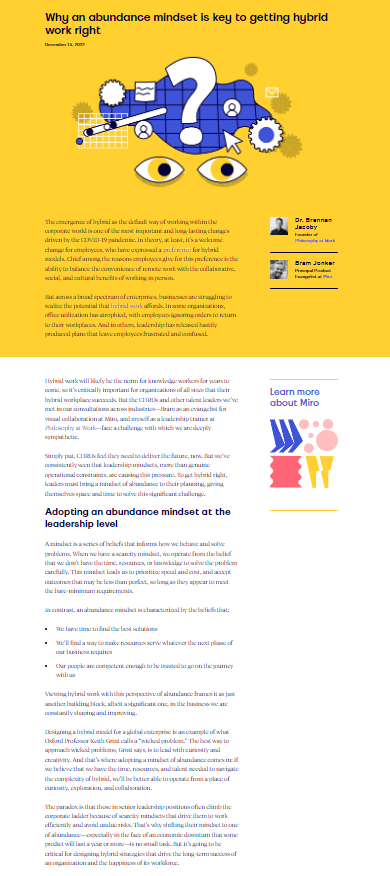 A response to a daunting challenge for HRs: adapting the work organization to hybrid settings and changing expectations of workers.
Two relevant thought leaders on the topic: a CEO of a work consultancy and a head of product at Miro, a collaborative tool.
A transformative view on the issue: approaching hybrid work organization from a scarcity mindset to an abundance mindset.
---
Now you know what a thought leadership article looks like. Your turn to write one !